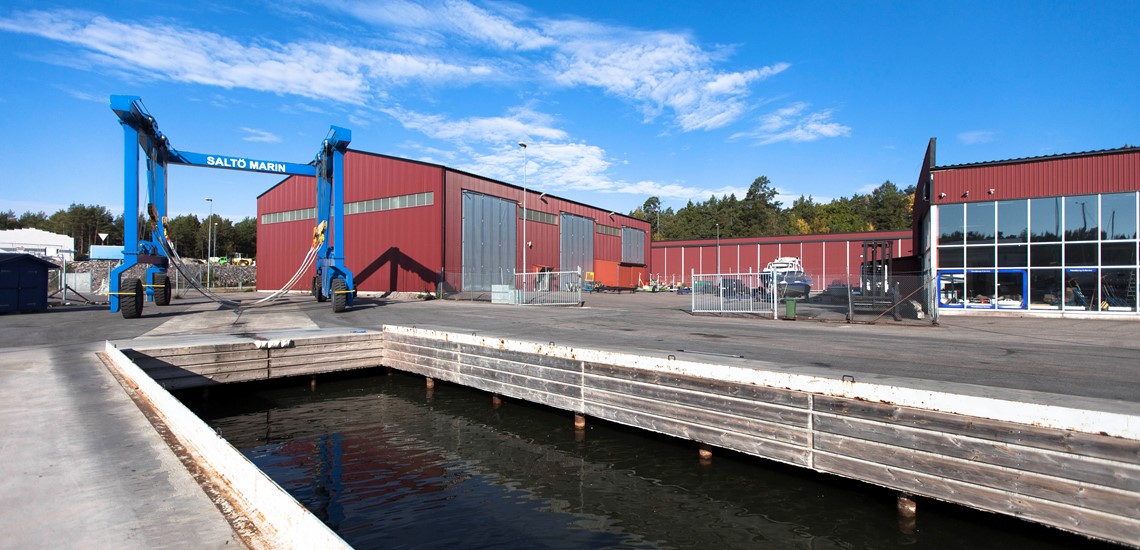 Saltö Marin is a boatyard with high capacity for both large and smaller boats. We have great technical resources and staff with genuine boat skills. The protected and easily accessible facility consists of:
3 500 m2 lighted boat halls for warm storage with a low humidity and at least 13 degrees

1 200 m2 boat storage for cold storage

80-ton boat crane (Travellift) available year-round for lifts

Hydraulic boat trailer from Alto Service

Fenced surfaces for outdoor storage

Rinse plate with approved sustainable purification system

Workshop for woodwork, reconditioning, mechanics and electronics
The entire facility at Saltö Marin and the training of our staff is adapted for handling large boats up to about 85 feet, regardless of boat lifts, transportations or height in the boat halls.