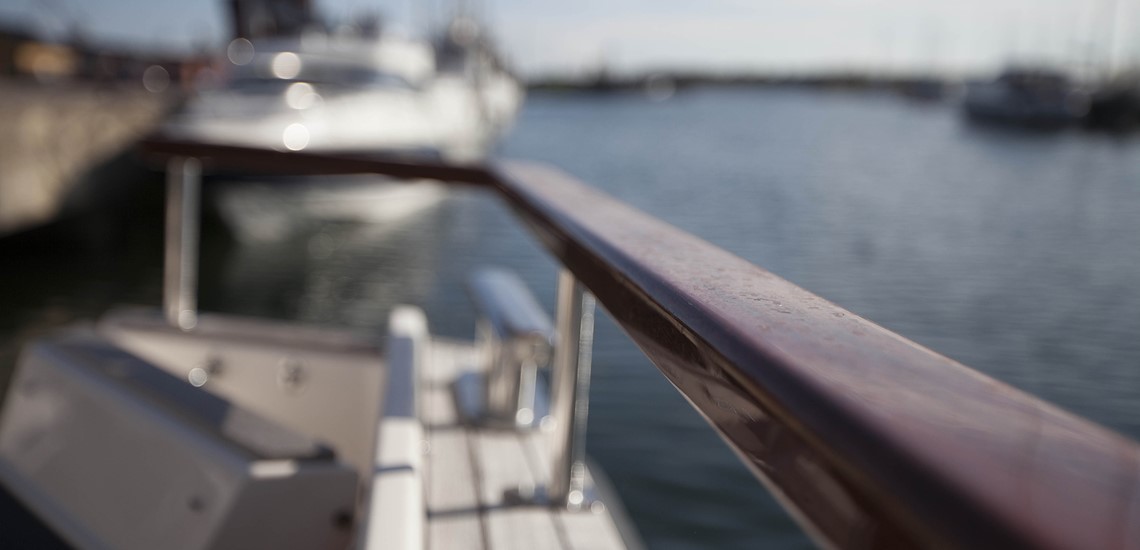 WELCOME TO SALTÖ MARIN
We are a fully equipped boatyard that offers both winter storage and full service.
At Saltö Marin, we have stored and improved boats for more than 20 years.
When you leave your boat for winter storage, you will also have access to our full-service program. Here you can choose the parts that are necessary for your boat. Whether it's just conservation, more overall maintenance or repairs, you can expect a flying start on the next boat season.
At Saltö Marin we carry out storage, plastics and woodwork, we offer wash in- and outside, as well as mechanical and electrical work. All the work is of course carried out with the high capacity of our knowledgeable staff.
The marina's sheltered location in the old fishing harbour in Oxelösund gives you a safe mooring awaiting uptake with our boat crane. The vicinity to the E4 makes it easy for you to get to and from Saltö Marin when you have left or want to visit your boat.